Our December meeting at Connie's was full of cheer and laughter. I don't think anyone got much accomplished. There was just too much going on. We all gathered in Connie's kitchen and later on in her beautifully decorated den to enjoy the fellowship and delicious food. Connie prepared some very healthy recipes (veggie pasta salad with pomegranate and roasted chick peas.) She also made a very tasty and sweet pumpkin dessert. The hot artichoke and spinach dip made by Aura was pretty good, too. Thanks for all the goodies provided to make this meal extra special.
Our hostess Connie received this dishcloth from Pat -- Her Pat (hubbie) will enjoy it too. You can't ever have enough of these.

The door prizes were tucked under Connie's tree. Everyone present received beautiful and unique surprises that brought smiles to their faces.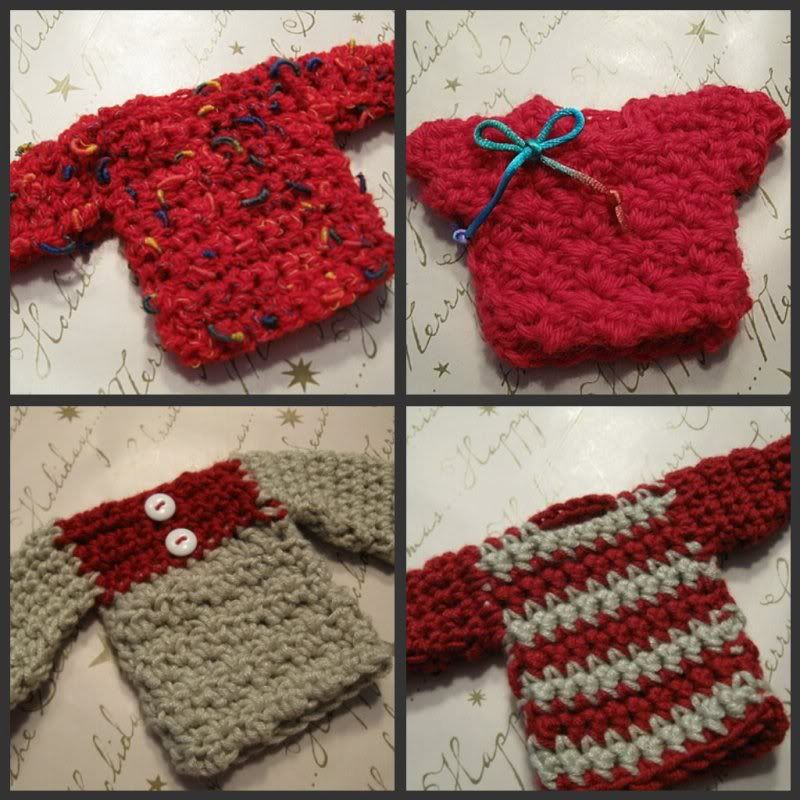 I love this picture of Pam so touched by the mini sweater she got. Next time I see you, I'll have the mini clothes hanger.